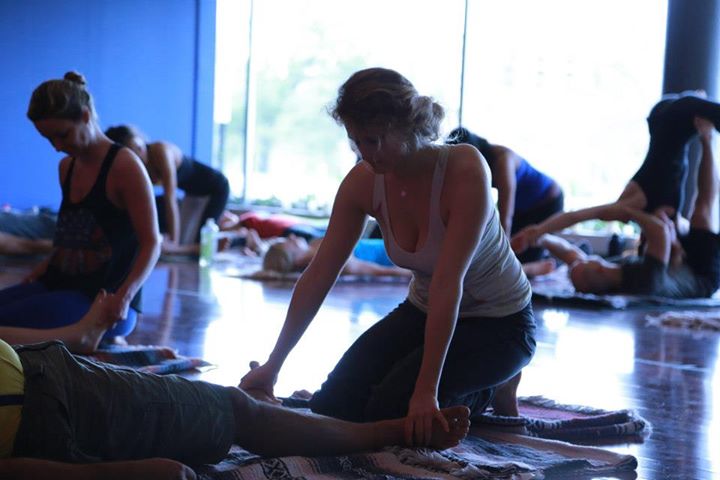 at Banyan Tree Yoga in Nashua, NH.
In Thai & Fly we will explore the richness of AcroYoga and revel in the sweetness of Thai healing arts.  AcroYoga blends the wisdom of yoga, the dynamic power of acrobatics, and the loving kindness of healing arts.  This 3-hour workshop will provide a safe environment to explore trust, connection and playfulness, and the foundations of the AcroYoga practice. We will explore acrobatic and therapeutic partner yoga. No partner necessary.
Date:  Saturday, March 5th, 2015 at 1pm-4pm
Register via the Banyan Tree website by clicking here.